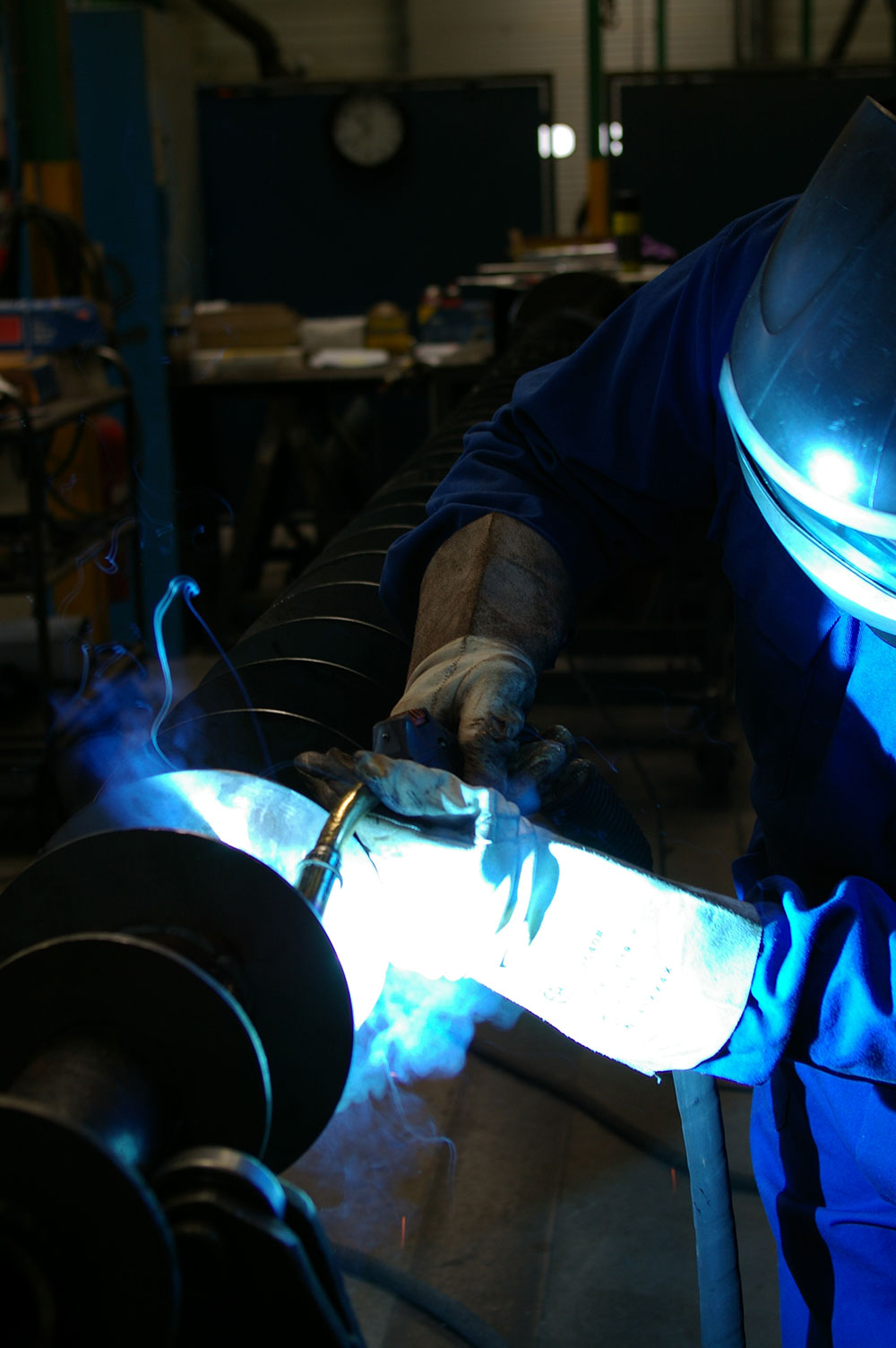 The art and the materials
Once the project has been validated, the men and women on the ground come into play. The equipment is manufactured, piece by piece. Whether the project calls for conveyor belts, horizontal or vertical mixers, bucket elevators, heat exchangers, chain conveyors, trough screws, tubular screws, mixing screws, humidifying screws, thermovis (heating or cooling), bulk bag stations, lump breakers, alveolar airlocks, hatches or valves, it's time to get down to work in the workshop.
Striving for
excellence
And in this context, excellence is paramount. Without it, the material cannot be tamed. Precise movements, a mastery of the know-how, high standards... the job comes to life at our teams' fingerprints. The equipment they produce is as much the result of a solid tradition as it is the result of state-of-the-art technology.
Adding to our resources
Depending on the needs, we rely on partners to supply certain peripheral equipment. We have chosen these partners because they are reliable and because they share our values. This proximity helps to make the process of developing your turnkey solution secure.