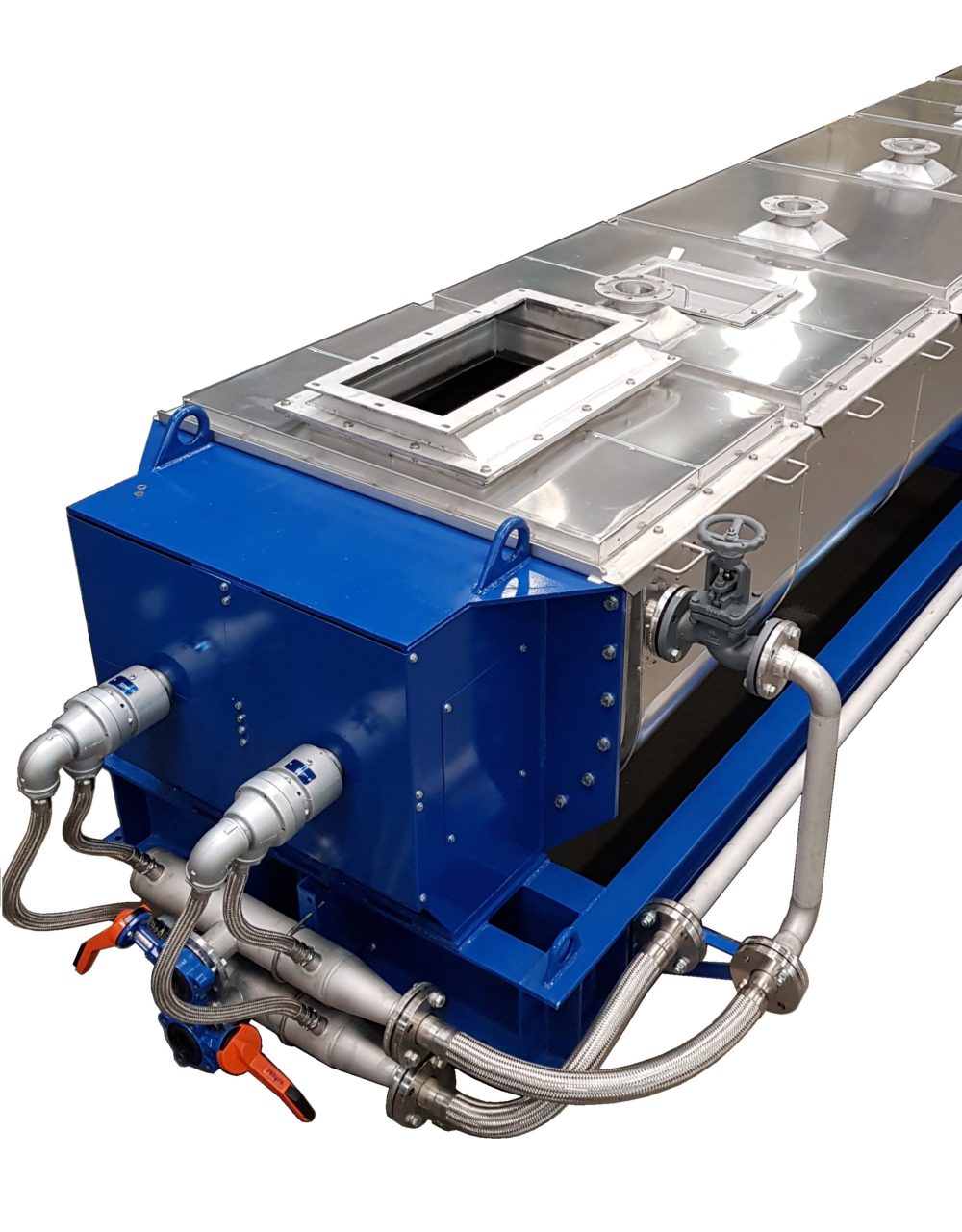 A material temperature that changes as it is transferred
Thermovis®
In the same piece of equipment, the functions of conveying and heat exchange between a heat transfer fluid and the transported product are combined. This makes it possible to process powdered, granulated, pasty or liquid products in a continuous flow for cooling, heating or drying.
On the basis of a calculation of the exchange surface necessary for the product to be treated, the main objective will be to define the optimal dimensions of the Thermovis® according to several criteria (product specification, residence time, flow rate, etc.). Usually operating at a slow speed, in order to guarantee a quality heat exchange and to respect fragile products, the aim is to obtain a temperature and/or dryness at the outlet of the equipment that is as homogeneous as possible.
The heat exchange can take place through three vectors: the trough, the central core of the rotor and the coils. Depending on the power to be dissipated or absorbed, it is also possible to cumulate these three vectors and multiply the number of rotors.
The temperature of the heat- transfer fluids is maintained either via an autonomous system (oil boiler, steam water superheater, cooling unit, etc.) or via the energy available on the customer's site. Made from carbon steel or 304L, 316L, 904L stainless steel , the Thermovis® is designed and calculated on a case-by-case basis to best suit your needs.
Thermovis® can be found in various applications such as drying chemicals and sludge, debacterialisation, cooling ashes, cooking or defrosting foodstuffs, etc.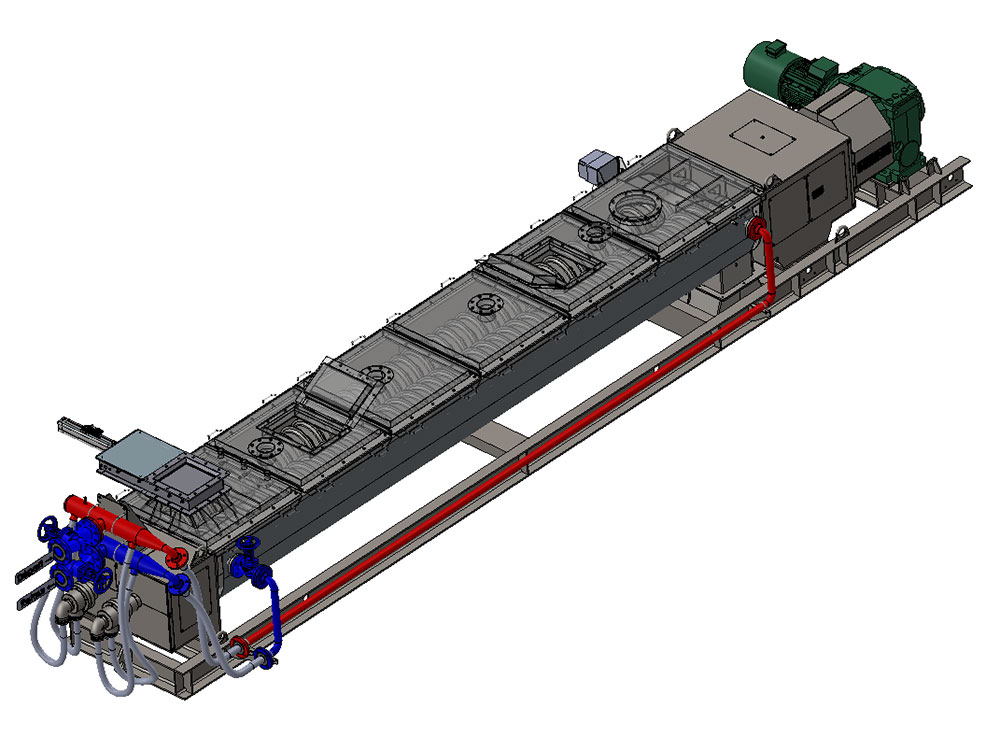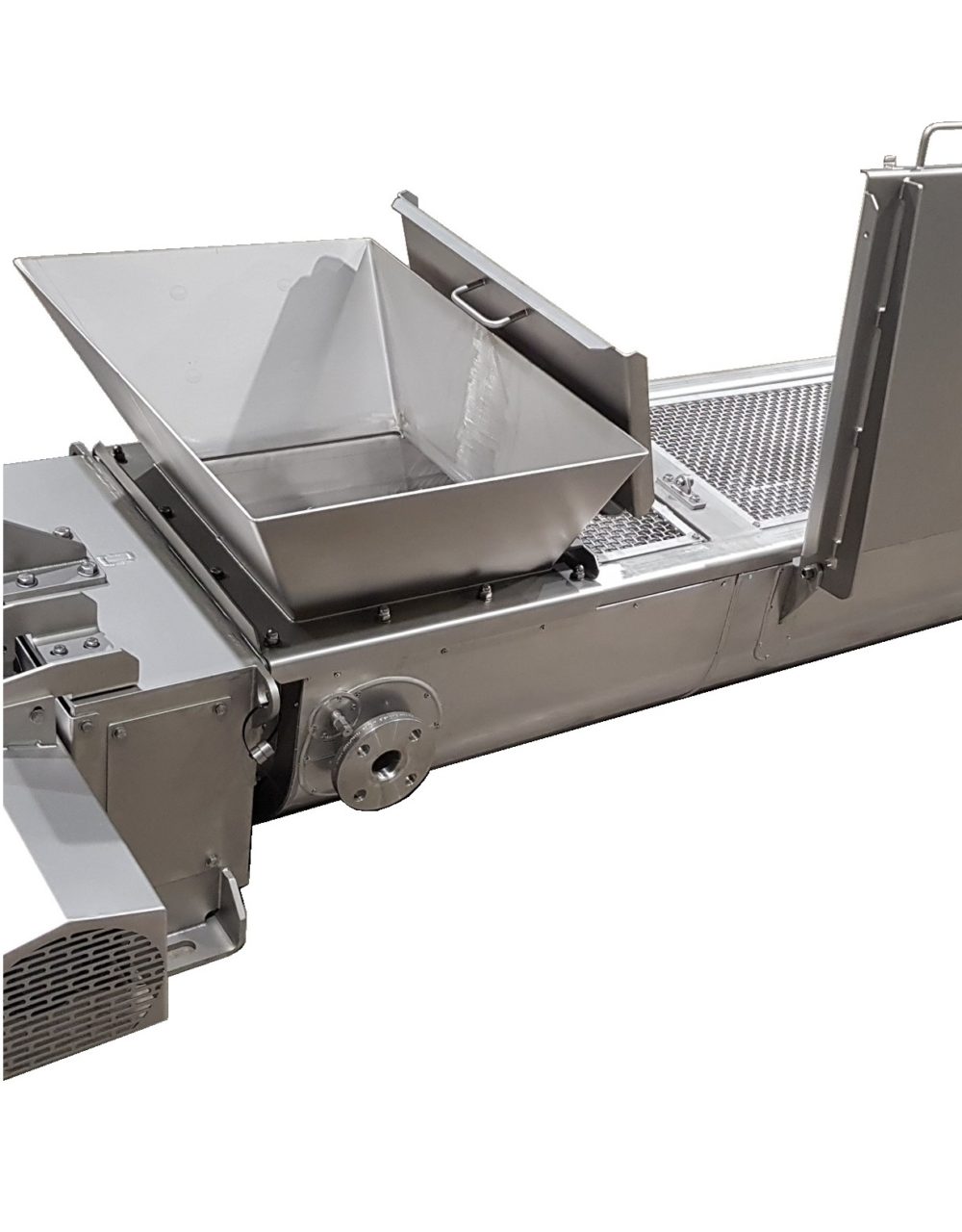 Thermo-mixers
Our entire range of mixers can also be offered with systems allowing heat exchange, either in the same way as Thermovis®, by recirculating a heat transfer fluid within a double jacket, or by electrically tracing the parts of the equipment in contact with the product.