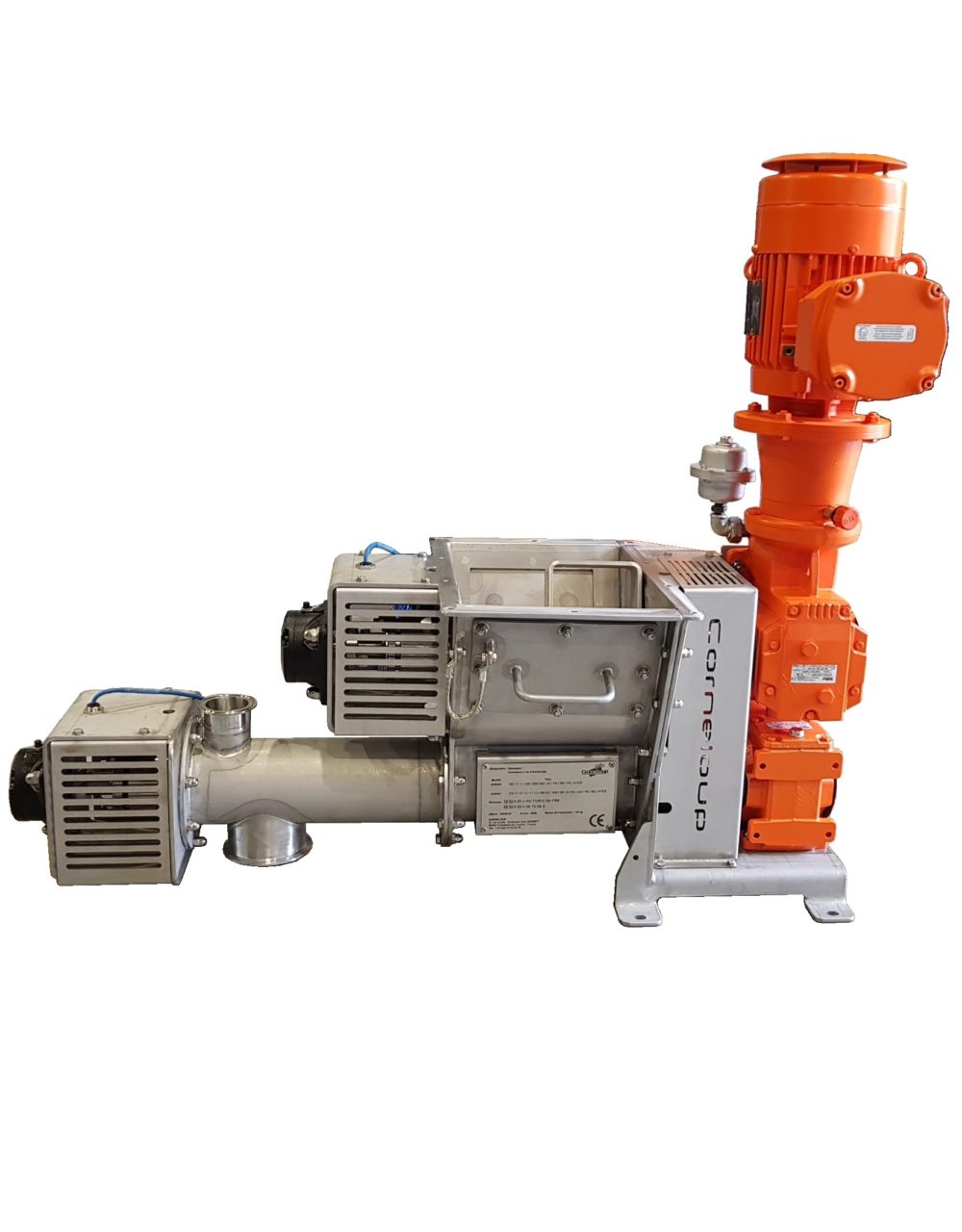 Mini-feeders with stirrer
Corneloup's mini-feeders are mainly intended for powdered products. They have been specially designed for high-precision dosing and to meet the needs of many sectors of activity in the case of continuous dosing and/or packaging.
The operating principle is based on the combination of a stirring or anti-bridging system designed to promote the flow of powders and a dosing screw to ensure the required level of precision and total emptying at the bottom of the equipment.
While remaining modular, this equipment is custom-designed according to your requirements, both from a dimensional and functional point of view, with one imperative: to facilitate its disassembly and the accessibility of interior areas for cleaning.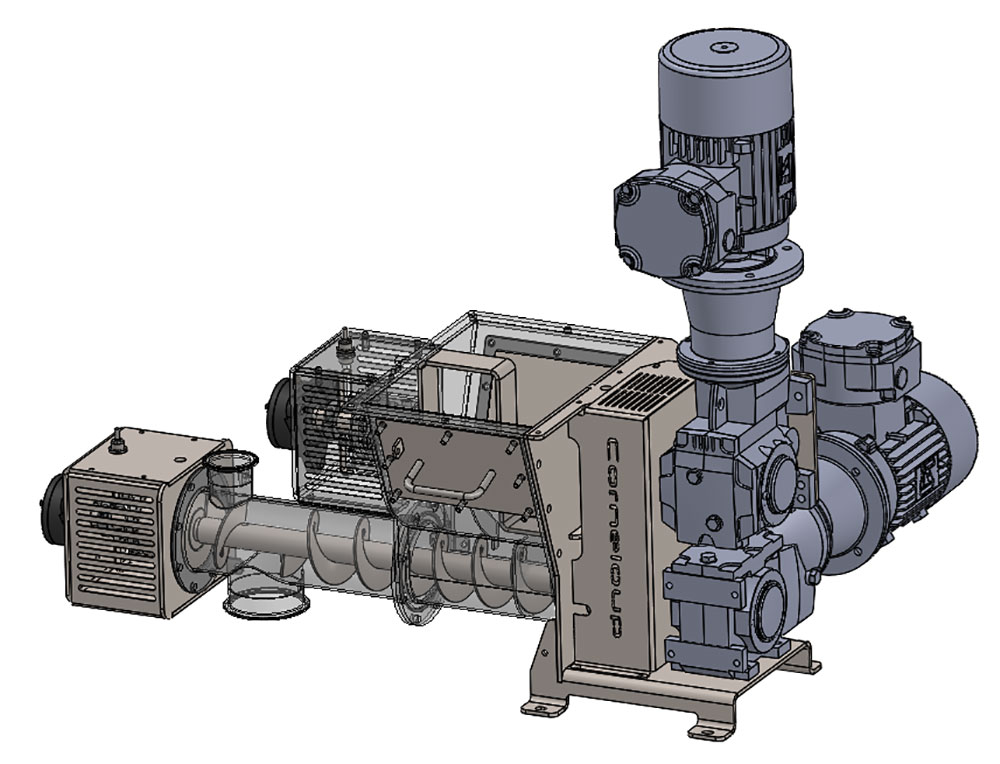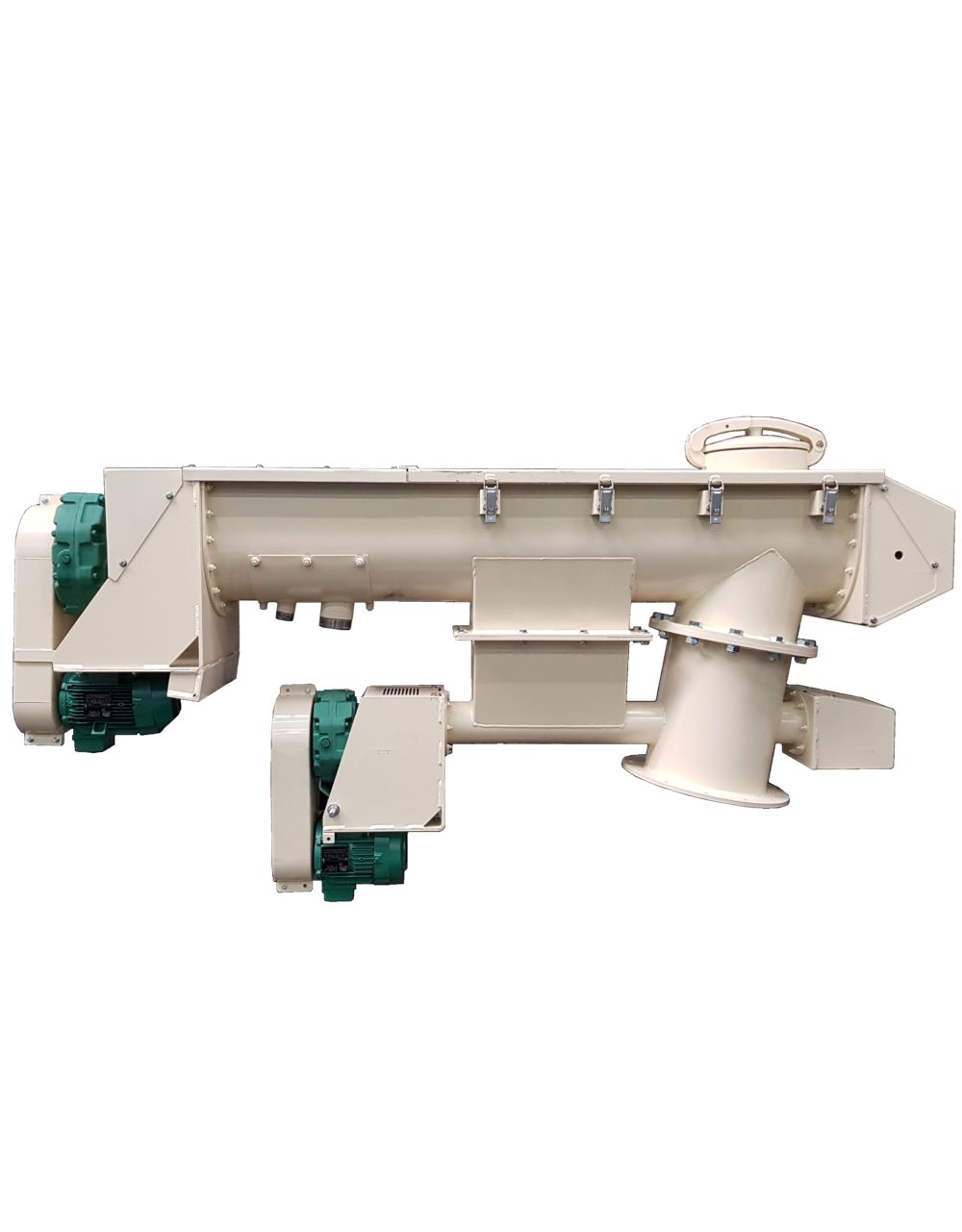 Lead/daughter screw feeders
Mainly intended for high-speed filling operations of all types of containers, these feeders are designed to guarantee a very high dosing accuracy at the end of the drop.
The particularity of these is that they can work on a double flow, combining within the same piece of equipment, a lead screw allowing fast filling up to nearly 95% of the load and a daughter screw coupled to the lead screw, intended to take over at the end of the cycle to refine the filling and guarantee precision.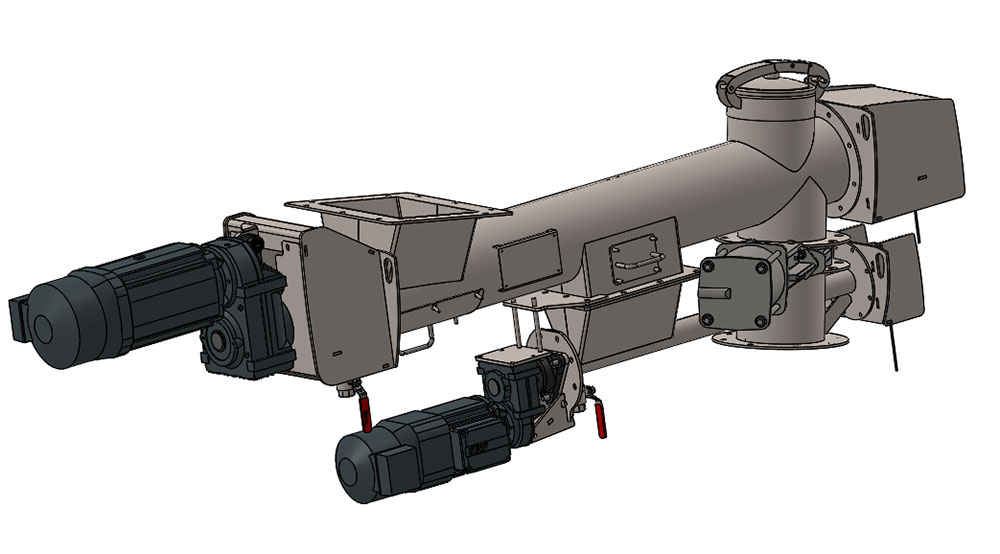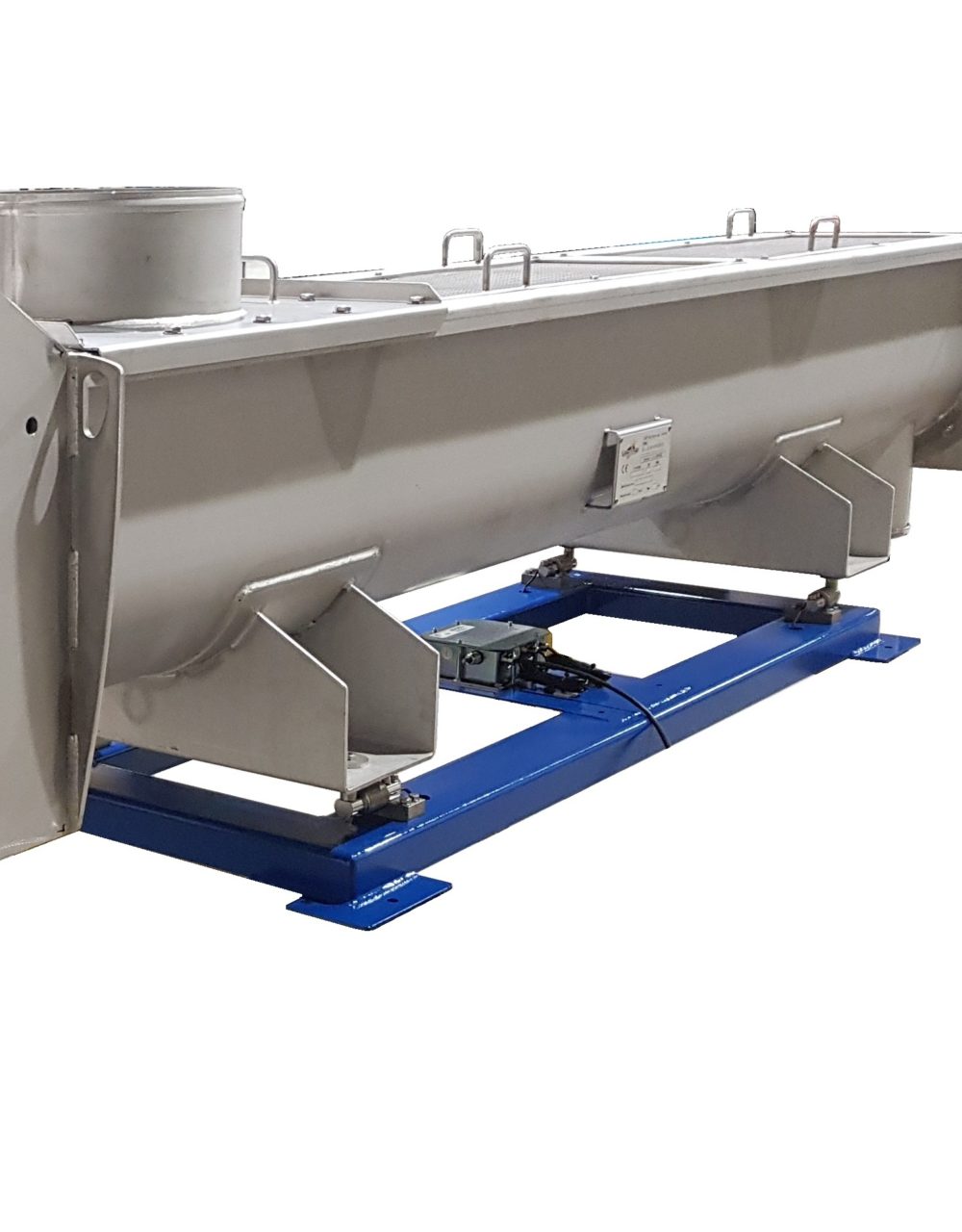 Weight feeders
Screw weight feeders provide continuous dosing at a constant flow rate, by regulating the rotation speed according to the weight loss of the equipment.
Equipped with a weighing device positioned between the conveyor and a rigid monobloc frame, this equipment allows accurate (+/- 0.25% to +/-1% depending on the application and product specifications) and dynamic measurement of instantaneous flow rates in gravity flow.