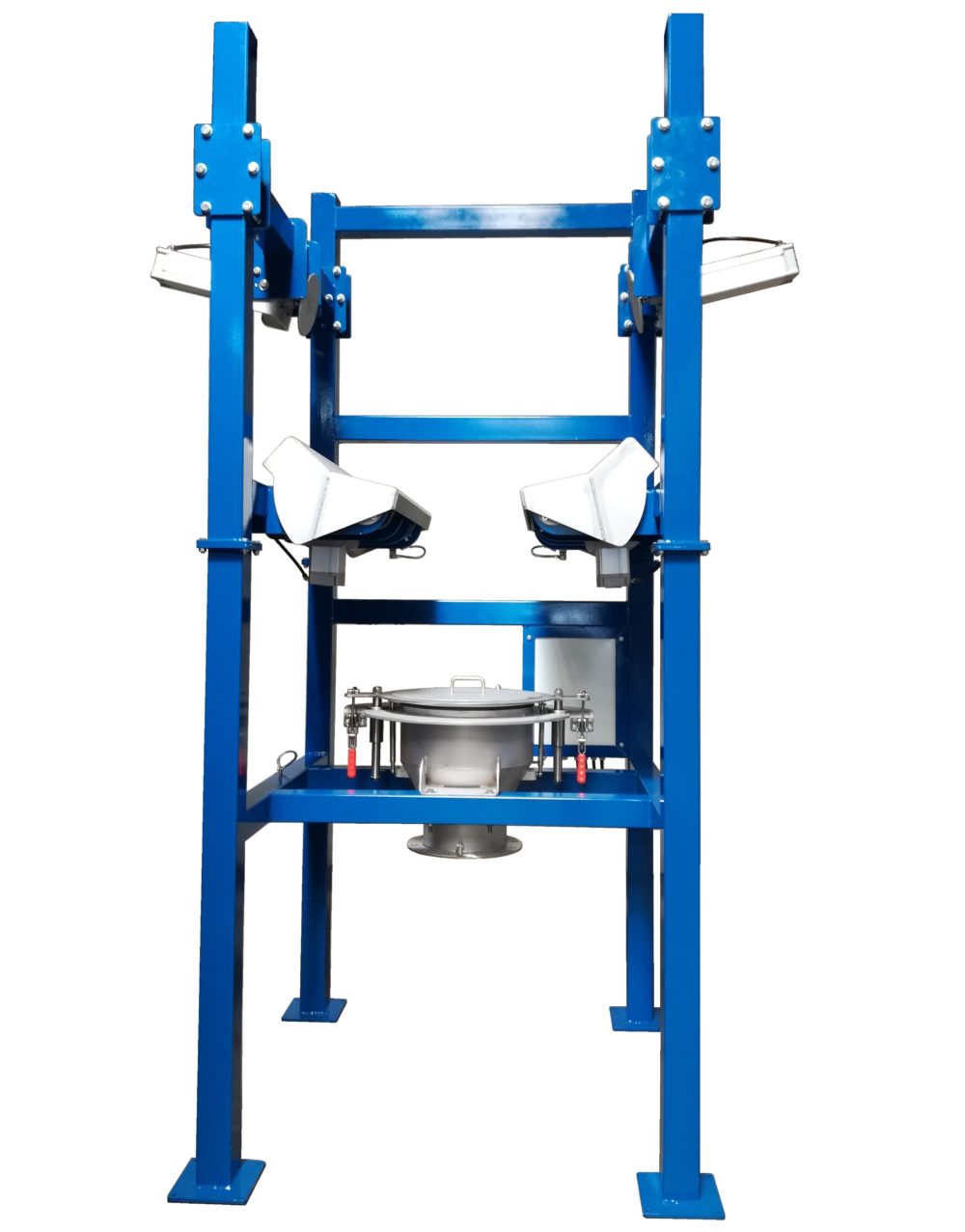 Emptying stations
Designed to unload bulk bags of all kinds, Corneloup's emptying stations can be adapted to each of your projects, whatever your sector of activity.
Modularity, Upgradability, Safety, Ergonomics, Robustness and Hygiene are the key words of our design, to be able to bring you an optimal and personalised solution.
Conceived on the basis of 3 modules, Bottom, intermediate and top, each of them meeting the constraints of the 3 possible loading modes for bulk bags:
by forklift truck or external hoist to directly deposit the bulk bag on the tray of the low module
by forklift truck or external hoist via a dedicated bulk bag lifting hanger to be placed in the housings at the top of the intermediate module
by hoist on a mobile trolley integrated in the high module via a handling cross
Extracting the contents of the bulk bag can be done in several ways:
the puncturer for open bottom bulk bags
the unlacing box for bulk bags with handles
the pinch handle locking system for bulk bags with handles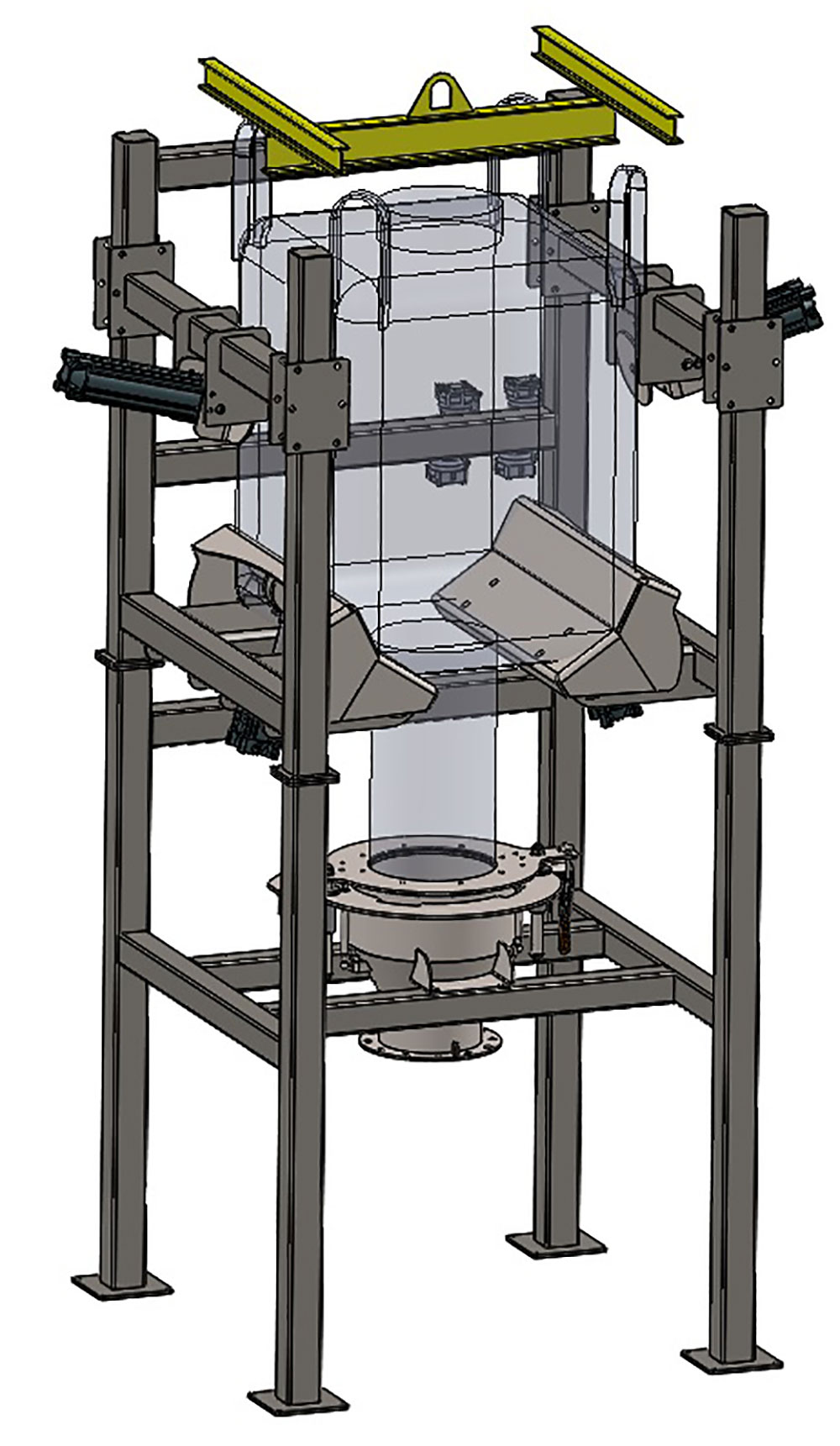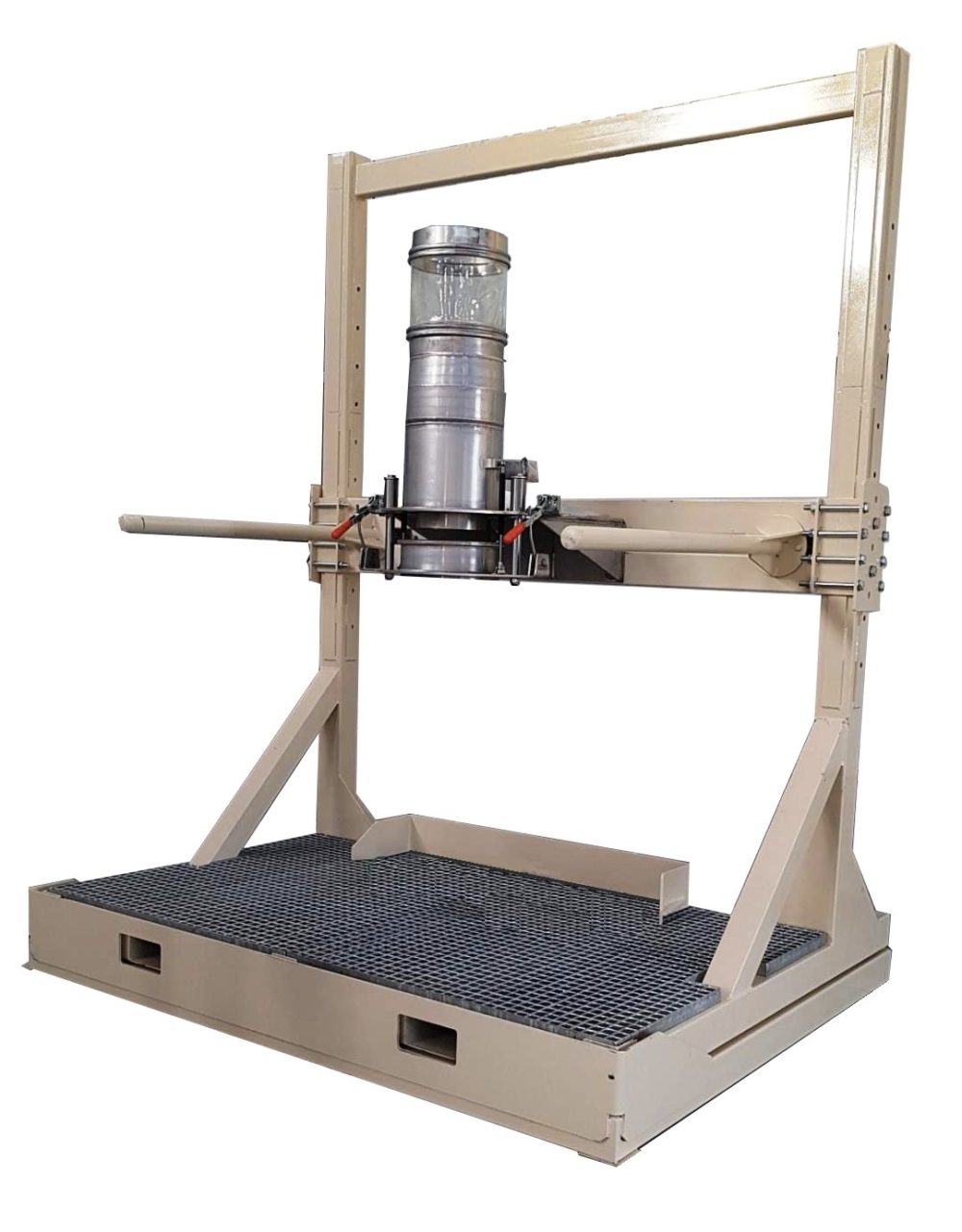 Filling stations
Corneloup's bulk bag filling stations are designed on a case-by- case and modular basis to meet the requirements of all sectors of activity and the packaging of all types of bulk bags. Upgradable, ergonomic and robust, we offer customised solutions that guarantee safe handling, both in placing the bulk bag and during the filling and discharge phases.
In response to increasingly stringent hygiene requirements, particular attention has also been paid to the sealing at the junction between the filling head and the bulk bag sleeve and we have a complete range of solutions from the inflatable seal to the pinch handle locking system.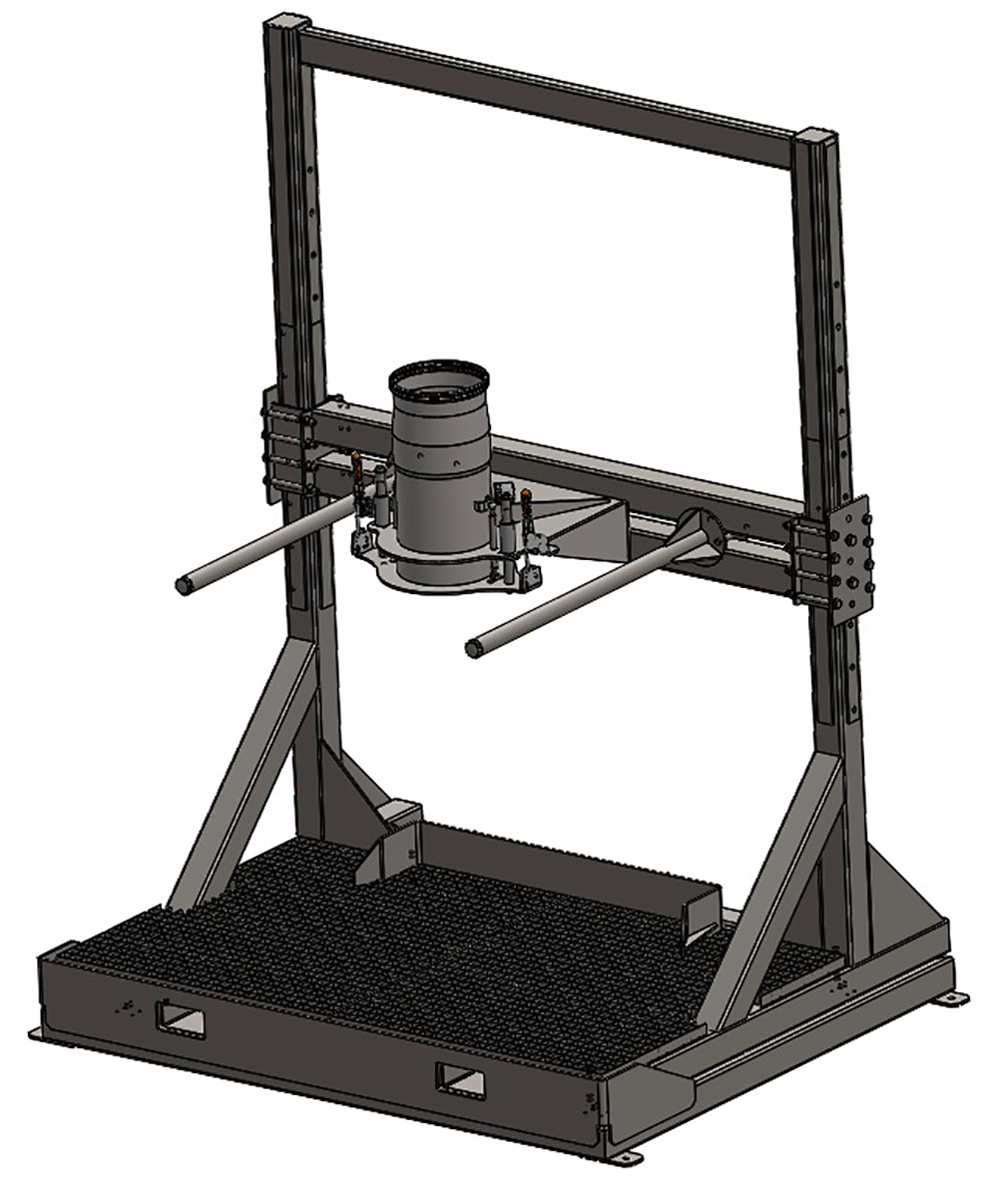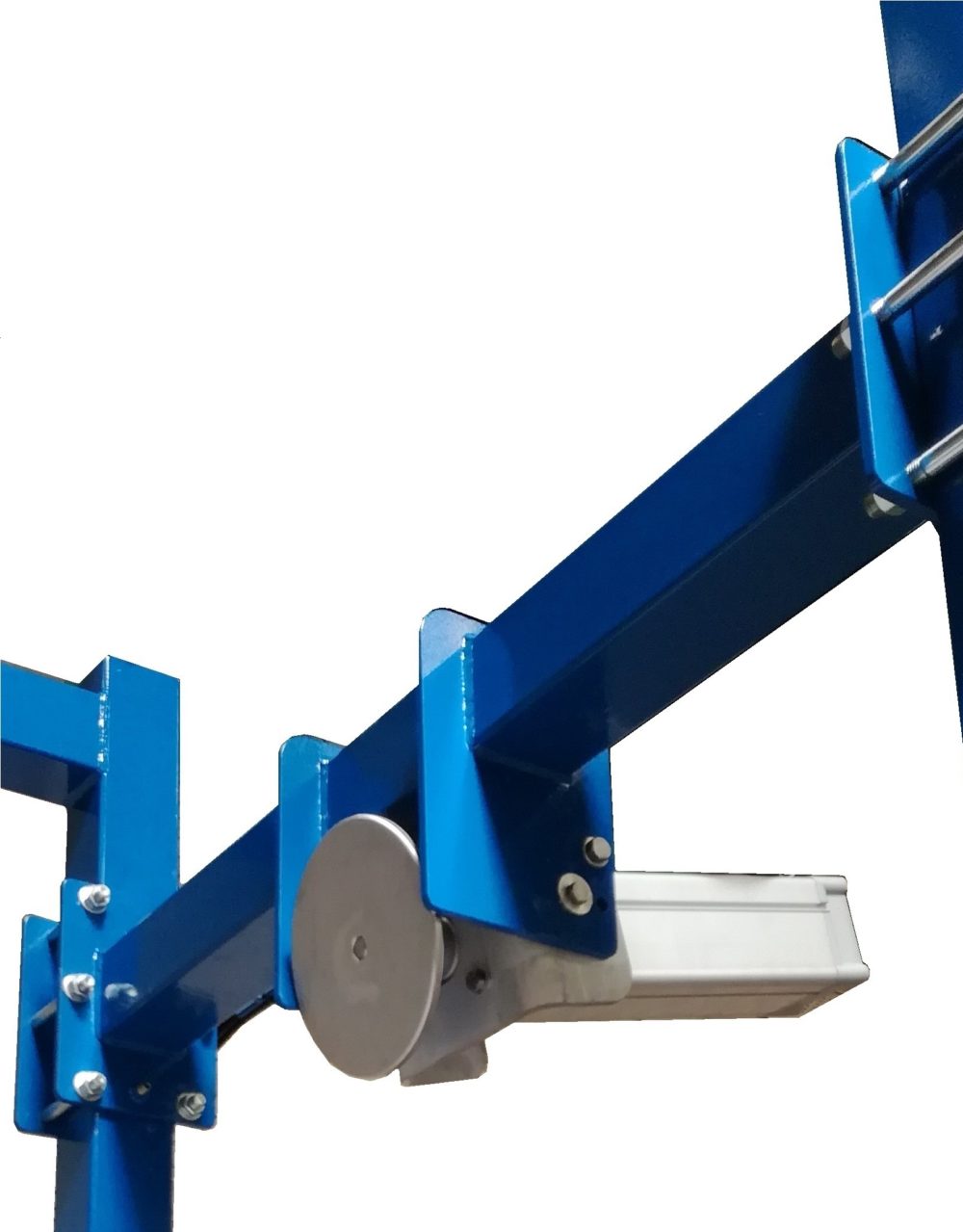 Accessories
In addition to our bulk bag stations, Corneloup offers a wide range of options and related equipment to optimise their use and efficiency:
Consoles for cracking bags
Assembling cylinders on a traverse
Assembling cylinders on a deposit tray
Lump-breakers
Handling cross
Assembling deposit trays
Vibrating table motors
Weighing
Bag inflation
Packing table
…